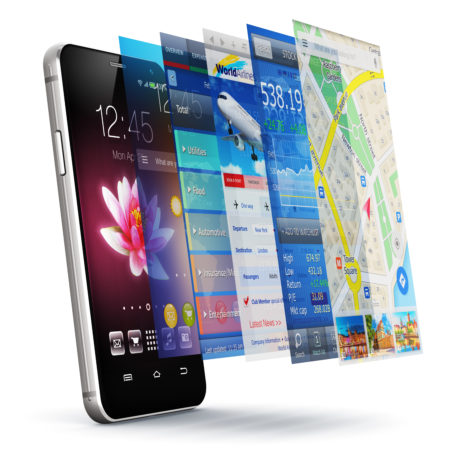 Trucker Path is one of the more versatile apps available to commercial truck drivers and offers both a free and paid service. The app is available on both Apple and Android devices. With over 43,000 ratings and an average rating of 4.5 (out of 5) stars on the Google Play Store, the app is well received by its users.
Trucker Path functions as a GPS with an abundance of added features. The app allows truck drivers to quickly find needed necessities, such as fuel stops, weigh stations/scales, city truck parking, hotel & motels nearby, nearby restaurants, truck/rest stops and more. In addition to showing nearby necessities, the app has added functionality to display availability and the ability to reserve space for motels/hotels and truck parking locations in advance. The app has an option to only display fuel stations and navigation directions that account for truck clearances.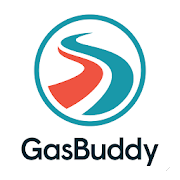 GasBuddy is available on Apple and Android devices and helps users save money at the pump. The app has a 4.7 rating on the Google Play store with over 280,000 ratings. GasBuddy helps find the cheapest fuel stations in your area. Additionally, Gas Buddy offers 5 cents off per gallon on all fuel purchases when utilizing the app.
In addition to finding the cheapest prices around, GasBuddy has partnered with various retailers to offer free fuel rewards when taking advantage of their special offers. These retailers include Home Depot, Old Navy, Walmart, Petco, and Advance Auto Parts. The app also has other added features and can alert you of vehicle recalls, track fuel station outages during natural disasters, and a trip cost calculator. GasBuddy has saved users a total of $3.8 million dollars in savings on gas. If you are looking to save the most on fuel and gas, GasBuddy proves to be a valuable tool to utilize.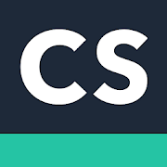 CamScanner allows users to scan and create digital versions of physical documents. The app can be found on the Apple and Android Appstore. Camscanner has been downloaded on over 380 million devices and has a 4.8- and 4.6-star rating on Apple and Android's app store, respectively.
With auto edge cropping, an image to text converter, syncing tools, and the ability to fax from within the app, CamScanner can prove to be an extremely useful tool while on the go. Truck drivers will easily be able to fax and share documents (such as receipts) with their team; all from their mobile device.