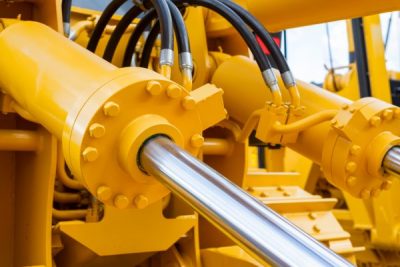 When it comes to agriculture, construction, and forestry, John Deere is the name that often comes to mind.  In 1837 John Deere worked as a blacksmith and created his first product, a plow with a blade specially designed for hard soil. His blacksmith products eventually blossomed into an array of manufactured equipment and has since seen roaring success. Time and time again John Deere proves it is an innovative company that can compete in various industries. In 2018 the organization was ranked as one of the most innovative U.S. companies, outscoring large technology companies, like Google and Facebook. Innovation and technology remain key components in the success of John Deere's products.
In the mid-1950s the John Deere Industrial Equipment Division was established. Today this is known as their Construction & Forestry Division. John Deere construction equipment is used in various types of earthmoving such as, road building, underground utilities, site development, residential construction, material handling, and road repair & maintenance. This range covers Articulated Dump Trucks, Backhoe Loaders, Crawler Dozers, Excavators, Motor Graders, Scrapers, Skid Steers, Wheel Loaders and more.  Forestry equipment by John Deere is used in full-tree, cut-to-length harvesting, and mill yards. This range includes Feller Bunchers, Foresters/Swing Machines, Forwarders, Harvesters and more.
Iron Wing Sales is proud to offer an extensive supply of Genuine OEM New Old Stock (NOS) replacement parts from John Deere Construction & Forestry. We have a vast inventory of hydraulic valves, hydraulic cylinders, hydraulic motors, pumps, gears, and much more to keep your older machines up and running.