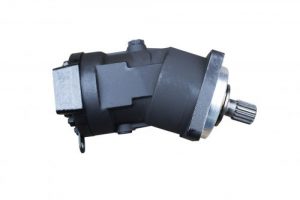 Bosch-Rexroth is one of the world's leading specialists in the field of drive and control technologies. They provide the power, control, and knowledge for your most demanding applications.  Under the brand name of Rexroth, the company supplies customers with tailored solutions for driving, controlling, and moving machinery used in industrial, factory automation and mobile applications. Since its inception, Rexroth has experienced a long history of acquisitions, mergers, and developments.  In 1952 Rexroth started producing standardized hydraulic components and hydraulics.  Within a year, the first industrialized gear pump for mobile machines was produced.  This soon led to the development of special gear pumps and block valves with block construction and pipe-free configuration using block assembly to form the basis for new hydraulic applications in all sectors of industry.   Following its acquisition in 1966 of Indramat GmbH, Rexroth set up a specialist department for electronic controls and control units.   After it developed swash plate axial piston units for mobile machines, Mannesmann AG acquired shares in Rexroth.  The acquisition allowed Rexroth to launch the first hydraulic servo plate onto the market and become a wholly owned subsidiary of Mannesmann AG. In the following 4 years, Mannesmann Rexroth acquired Brueninghaus GMBH and its production of axial piston pumps and motors. Mannesmann Rexroth developed the world's first maintenance-free AC servomotor, thus revolutionizing the mechanical engineering industry. Rexroth variable-speed pump drives (DvP) combine hydraulic pumps with electric motors to create demand-controlled pump drives.  To this day, mergers and technological developments continue.
Iron Wing Sales can help you with genuine Rexroth parts for mobile and industrial applications.   We offer pumps, motors, check valves, directional valves, pressure control valves, flow control valves, proportional valves, standard manifolds, proportional electronics, mobile, mobile controls, compact hydraulics, power packs and motor pump groups, accumulators and filtration systems.
Our Rexroth inventory is updated daily with in-stock ready to ship parts.  Contact us for your Rexroth needs.