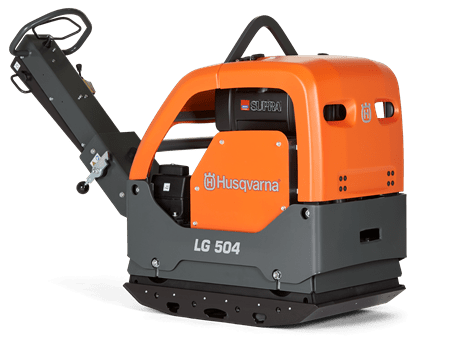 With over 330 years of innovation and passion, Husqvarna Construction Products provides construction professionals with support, service and a wide range of machines, diamond tools and all accessories that you need to cut, saw, drill, demolish, grind and polish concrete. Husqvarna Construction Products is a part of Husqvarna Group, which was founded in 1689 in Sweden. Initially producing muskets, Husqvarna has produced a variety of products since its inception. Ranging from motorcycles and outdoor products to kitchen appliances and sewing machines, Husqvarna has long offered solutions to professionals and consumers alike.
In 1959, the first Husqvarna 90 chainsaw is sold, utilizing motorcycle muffler technology to achieve significantly lower noise levels than competitors' models. Today, Husqvarna Construction Group is a global leader in the construction and stone industry. Their product range includes power cutters, floor saws, core drilling machines, demolition equipment, and more.  As the world's leading producer of diamond blades and drill bits, Husqvarna products are built for high-level performance, reliability, and superior support. With a strong focus on innovation and large investments in product research and development, Husqvarna Construction Group aims to keep developing cutting-edge solutions for professional applications.
Husqvarna continues to offer reliable and effective solutions for a variety of applications. Iron Wing Sales carries a large variety of Husqvarna Construction group products, including saws, vibrators, electronics, blades, drills, screeds, and more. Browse our large Husqvarna Construction Group inventory and find the parts you need to get the job done.