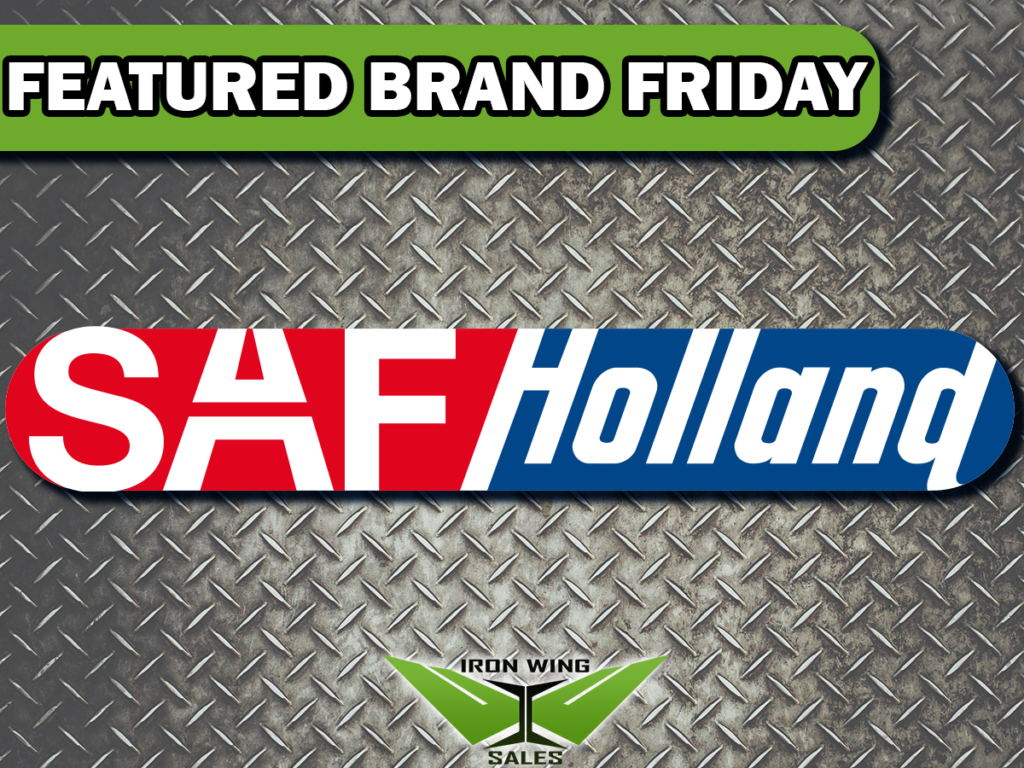 SAF-Holland Group is a leading global supplier of high-quality and innovative systems and components for commercial vehicles. The company specializes in the design, production, and sale of axles, wheel systems, air-suspension systems, fifth wheels, kingpins, and landing gears for trailers, semi-trailers, and trucks. SAF-Holland has a strong reputation for providing reliable and efficient solutions to the transportation industry.
SAF-Holland Group is the combination of two companies with 100+ year histories joining together to combine their capabilities and expertise. SAF dates back to 1881, when it was established as a small forge producing ploughs in the city of Mannheim, Germany. Holland began in South Dakota as the Safety Release Clevis Company in 1910 and produced safety release hitches for use between plough and horse. Over the years, both SAF and Holland expanded outside the agriculture industry and into the transportation industry, increasing their product offerings.
Each company would continue to expand its product range and acquire several other businesses before joining together in 2006 to become a leading global supplier of systems and components for commercial vehicles. With over 100 years of experience, SAF-Holland has grown to become a trusted name in the transportation industry. The company is headquartered in Luxembourg and has more than 20 production facilities in 18 countries, employing over 4,000 people and, its products are sold in more than 50 countries. SAF-Holland Group's products are manufactured and sold under a number of brands, including SAF, Holland, Haldex, KLL, Neway, TrailerMaster, V. Orlandi, and York.
Today, SAF-Holland is among the top three suppliers worldwide in all of its product categories. SAF-Holland Group's product range includes axles, suspension systems, fifth wheels, and landing gears for trailers and semi-trailers, as well as solutions for trucks and buses, including axles, suspensions, and steering systems. In addition to these products, SAF-Holland also offers a range of other solutions, including brake systems, kingpins, drawbars, and coupling systems.
Over the years, SAF-Holland has earned a reputation for quality, reliability, and innovation, and the company is committed to maintaining this standard of excellence. Its products are known for their dependability, efficiency, and long service life, which helps customers reduce downtime and improve profitability. With a focus on research and development, sustainability, and customer satisfaction, SAF-Holland is well-positioned to continue to meet the evolving needs of the transportation industry and provide solutions that drive progress and growth.
SAF-Holland Parts at Iron Wing Sales
At Iron Wing Sales, we carry a large inventory of SAF-Holland parts, including air springs, slack adjusters, hitch assemblies, brake chambers, compressors, air cylinders, brake actuators, leaf springs, and more! Our parts are In-Stock & Ready-to-Ship, which helps minimize downtime. You can also search our inventory by part # or category to find the parts you need. For further assistance, contact us at: sales@ironwingsales.com or 216-912-9089.